Apple Pie Fair 2016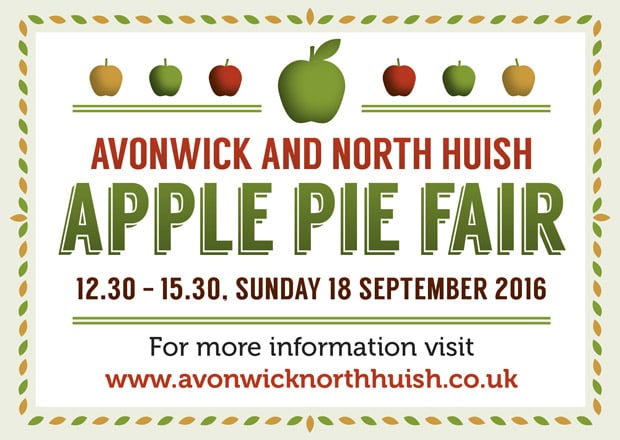 Come and enjoy an afternoon of fun at the Avonwick and North Huish Apple Pie Fair!
From 12.30 on Sunday 18 September 2016

A fun afternoon for all the family!
Arts & Crafts Stalls • Hawks & Owls • Displays • Sideshows • Races
Apple Pie Contest • Apple Pressing • Apple Competitions • Barbecue • Bar • Teas • Raffle
Bring-and-buy Cake & Plant Stall
Adult Admission £1 • Children 50p
(children must be accompanied, regret no dogs)
If you would like to help us on the day of the fair, please get in touch:
Tel. (01364) 73383
Or e-mail [email protected]

Bake the best apple pie entry, guess the weight of the big apple pie, enter a pot of your scrumptious jam or chutney or bring apples for pressing into juice, bring a cake or plants for the bring-and-buy stall; there is something for everyone. There will be competition races for the more energetic among us and everyone is invited to have their say on the Big Ideas Apple!
Timetable
12.30 Opening and barbecue
1.00 Apple Pressing Demonstration
1.30 New Community Hall and Big Ideas Apple
2.00 Competition Races
3.00 Competition Results, Prizes and Raffle
(All times are approximate)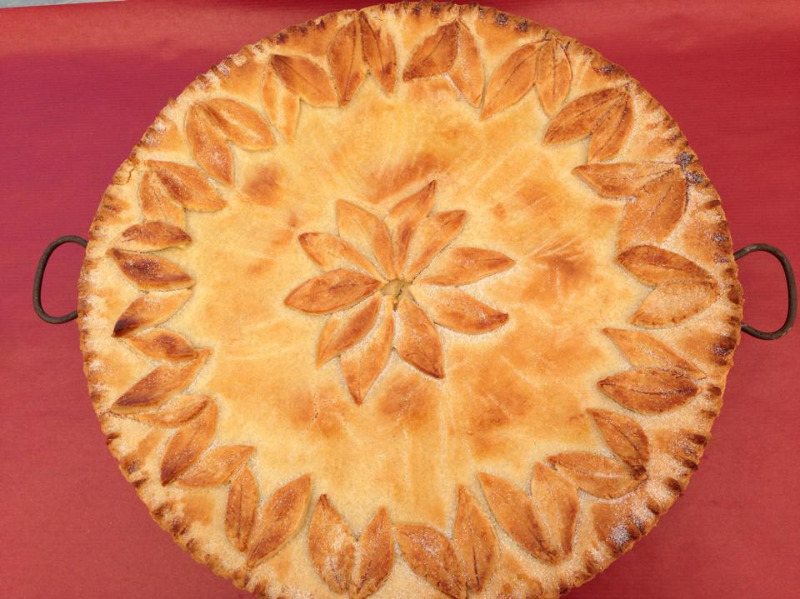 Our great competitions
Who can bake the best apple pie, make the best preserve or peel the longest apple peel? Who's feeling arty? It's time to find the top talent in the area!
Prizes for:
Best apple pie
Longest apple peel
Best picture of the parish
Best savoury preserve
Best sweet preserve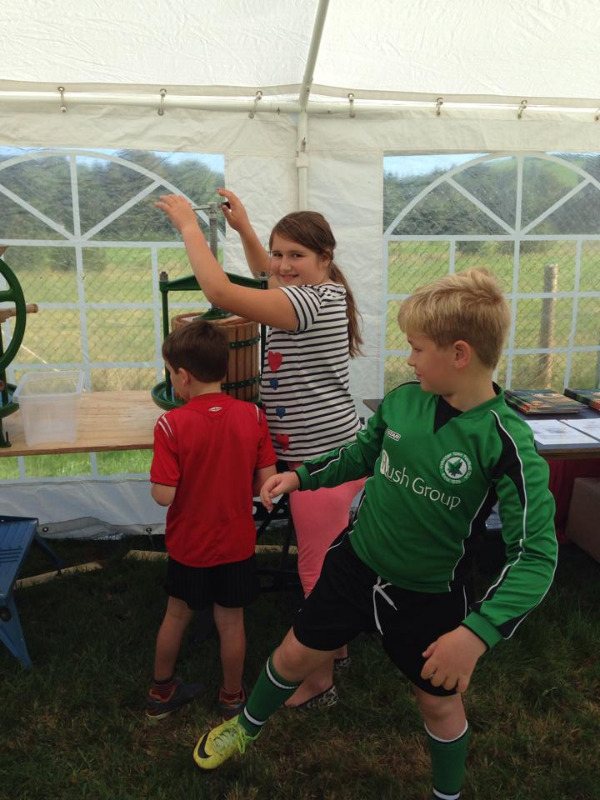 Apple Pressing
Bring along your eating apples to press them into delicious apple juice. Any clean apples can be pressed. You can drink the juice on the day, freeze it or pasteurise it in glass bottles at home for use later. Of course you could always have a go at making some homemade cider!
We can press up to 25lbs/11kg at a time, which will yield about 10 pints/5.5l of juice.
Please bring your own sterilised plastic containers, such as lemonade bottles or milk flagons.
Bring up to two carrier bags of your apples cut up into quarters.
Every effort will be made to keep the equipment clean, but juice is drunk at your own risk.
Please note:
Sorry, no dogs except guide dogs are permitted.
Please do not smoke on site.
Glass bottles are forbidden, except competition entries.
We are obliged to advise you that entry to the site is at your own risk. Please take care of uneven ground.
Car Parking
There is a free event car park nearby and a drop off point near the entrance gate. There is no parking on the event site. Please DO NOT park on the roads, in the residential cul-de-sacs or at the Avon Inn to attend the event.