Consultation Evening 18 June 2014
Avonwick and North Huish Community Hall Project

in partnership with The Community Council of Devon

A New Village Hall for Avonwick and North Huish?

Presentation and Consultation Evening held on 18th June 2014 at The Avon Inn, Avonwick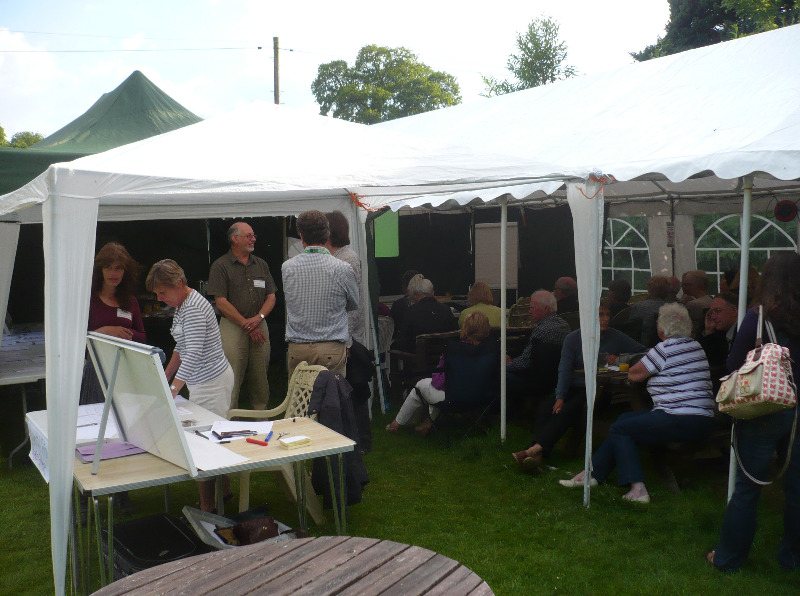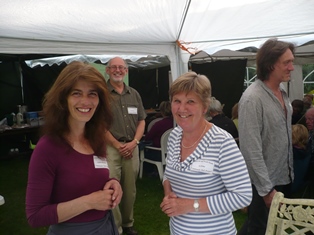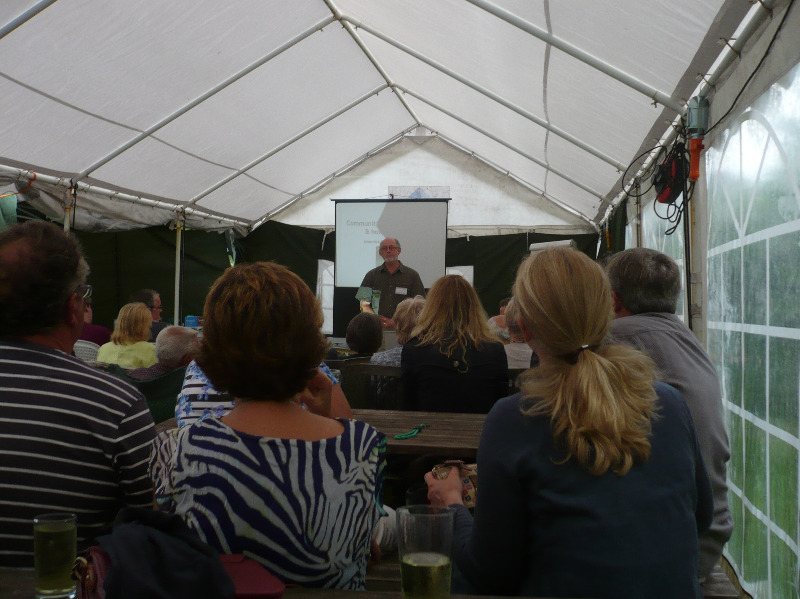 Paul, Liz, Rob, Lisette and David (from the Community Council of Devon) would like to say a big thank you to all residents who were able to come along to the consultation evening to see if residents would like a new village hall and to those that contacted the project committee with letters or apologies because they couldn't make it. Over 40 people attended the event and the marquee was a buzz of ideas and discussion and offers of help with the project.

A special thank you to Alison and Rachel from Rattery Village Hall, Laura and Richard from The Village Shop, Tristram for photography and Karen and Gary from the Avon Inn who supported the event through the evening so that everything ran smoothly. And to North Huish Parish Councillors who funded the invitations and gave their support to the project during the evening.

Thank You to Devon County Councillor Robert Vint who attended and confirmed, on the night, that the application for Locality funding for the consultation events planned had been approved and to all the residents who offered to actively help with the project in the future. Details about the event are below and will appear in the community websites newsletter including some more photographs.

Please view the minutes to keep up with the projects detailed progress or why not sign up to the community websites newsletter.

The project committee are planning a community event in September 2014 for all ages and a paper residents survey delivered to you as part of the consultation process so if you missed this event there will definitely be the opportunity to offer your views in the near future.
If you are interested in being on the project committee or volunteering to help with tasks etc. now and again, please contact the Secretary [email protected]

Summary for the consultation event held on 18th June 2014: click HERE (word document)