Avonwick Village Shop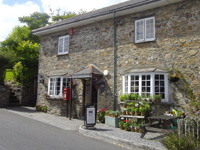 Avonwick was fortunate to have its own village shop for over 140 years. Sadly, the last shop closed on 31st March 2018, as the growth of online shopping and general drop in custom from the village made it uneconomic to continue.

Le Cooper Studio

Laura Cooper is an artist based in Avonwick South Devon, who specialises in portraits of animals of all kinds, landscape and seasonal themes. Commissions usually undertaken from photographs. Pop into Avonwick Village Shop to view a selection of cards and notelets or why not commission your pet's portrait!
Le Cooper Studio's Facebook page HERE